Telecommunication Trends to Watch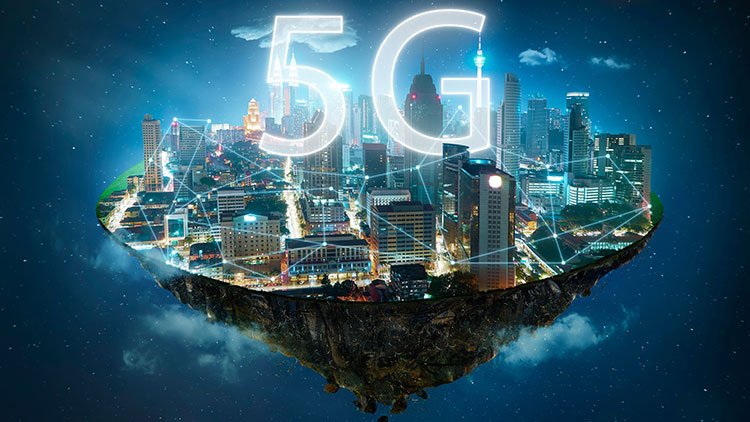 Telecommunication service providers must adapt at lightning speed to keep up with a connected technological sphere burdened by interruptions. The function of a telecom is to utilize the newest technology to keep these interruptions at a minimum by offering solutions that create adaptability and mobility. Trends in telecommunication are inexorably linked to business spending, so movements within this sphere relate to nearly all industries in the developed world. Agile platforms administered by telecommunication providers are now crucial to keep connectivity fast and reliable across all mediums. And while the brick and mortar technologies being employed by telecoms are expensive, their functions inherently cut costs both in the short and long term for all kinds of businesses. The following are global trends happening in telecommunications that are poised to continue throughout the next few years.
VoIP
VoIP offers a litany of benefits as global phone networks make the transition to fiber optics. VoIP uses broadband internet pathways that enable businesses to establish secure and dependable connections with clear quality and optimal QoS. Look for this trend to continue along with 5G until everyone has made the upgrade. Revival Technology specializes in transitioning companies to this streamlined service that not only improves workflow but saves serious cash. PTSNs are quickly becoming a thing of the past as more are choosing VoIP for its profitable advantages:
Globalized– Unlike traditional PTSNs, geographic location is a non-factor, making seamless secure communication possible on a globalized scale.
Flexible– Flexibility is one of the key factors for most businesses looking to make the switch to VoIP. Adding lines and users is a breeze and won't incur extra costs.
Cost Efficiency– Clients have reported phone bill savings of up to 60% after making the switch to a VoIP integrated system. Broadband simply provides more capabilities at a drastically lower rate.
Advanced Features– What are deemed advanced features in telecommunications are quickly becoming necessary tools for doing business. IMs, call logs, screensharing, and other integrations are just a few tools VoIP offers. And perhaps the best outcome of the advanced features of VoIP is the streamlining of internal communication. Revival Technology clients enjoy having calls, emails, texts, and even faxes all under a single digital umbrella. The result is a vast improvement of employee workflow that minimizes confusion and allows people to freely connect quickly and efficiently to complete projects.
High-Tech Customer Service
A running joke among MSPs goes something like, "They hire us so they don't have to see us." And there's nothing cold or anti-social in this sentiment; it's about applying sophisticated technologies to customer service. More and more telecoms are utilizing analytics-based digital support to track and anticipate issues, meaning the client will have to communicate with their provider less simply because there are less problems. Customer support is fundamental in client retention, and by applying the latest synergistic technologies, Revival Technology is seeing a decrease in service calls and a higher rate of customer satisfaction.
5G Rollout
The beginning of 2018 marked a new era in telecommunication: the rollout of 5G. This is perhaps the most visible widespread trend in the industry that will become vital for business, considering it provides the digital skeleton for new technological developments and those yet to be seen. A complete rollout will admittedly take years, but this transition will implement the scalability and security needed to increase application capacity and the underlying framework for IoT and mobile media. 5G achieves this and more by separating the network's hardware and software required for infrastructure, providing secure and agile pathways for live broadcasting, ad insertion, content delivery, and more. The dawn of pervasive mobile livestreaming insists upon fast and resilient wireless connectivity to function even at an average level. 5G is the answer that will provide an overall speed increase and optimal functionality for enterprises and individuals everywhere. Revival Technology is currently engaged in implementing 5G across a variety of businesses that are already benefitting from increased speed and connectivity.
The Merging of Telecoms and Media
The entrance of telecommunications providers into the media space is a relatively recent phenomenon, and the opposite is happening to boot: telecoms are becoming media and media are becoming telecoms. There is a push by certain telecoms to manage and deliver content, not to solely provide its delivery. An entity that produces the content and conjunctively implements its delivery is in theory, a juggernaut of efficiency, a god of content, controlling its every function and transmitting it seamlessly anywhere around the world via wireless distribution.
And there's a content god currently in the making (with a few roadblocks in the way). The AT&T merger with Time Warner is the grand illustration of this trend involving the biggest players in the game and many high-powered detractors. The $85 billion deal is highly contentious, as the world watches this play out. But it's happening on a smaller scale too. Facebook, though not small scale per se, has their own telecom network now built-in. Look for this fusion of media and telecommunications to continue at both the macro and micro levels.
Look for these trends in telecommunication to continue as the digitization of all communication forms is implemented around the globe. Applications once seen as high-tech novelties are now becoming platforms crucial to anyone doing business in the digital age.
To learn more about Revival Technology, LLC, visit our website at www.RevivalTechnology.com to find out how we can help your business, the most common services performed, and our process.